Forum home
›
Babies
›
Baby
Are you planning to go back to work after having had your baby?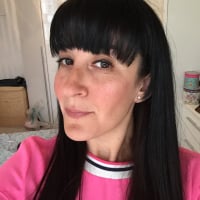 DanielleMFM
admin
Hi everyone,

We've seen a fair bit of chat in our different Baby Clubs about going back to work, and it made us think it would be good to have a more general thread where we can all share our thoughts on going back to work after having a baby.

So, If you've recently had your baby and you worked before the birth, do please come and share with us whether you are planning on going back to work or not.

Have you got some decent maternity leave? Or is that back-to-work date looming far too fast?

We'd also love to know how you're feeling about work, now you're a mum. Are you dreading going back or looking forward to it – or maybe both!

Do come and let us know your thoughts by posting  your comments on the thread below.
PS. the picture is just for illustration purposes - we'd never dream of wearing those shoes to work, we'd barely get down the road!