Forum home
›
Babies
›
Baby
March 2016 Babies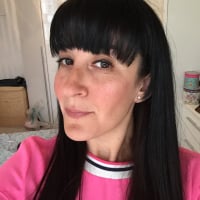 DanielleMFM
admin
Hello.

This is a new thread for the lovely folks from our  Due in March Birth Club who have all been giving birth to equally lovely babies – hurray! – and we reckon you deserve a nice new shiny thread to chat on.

If you've not been part of the March 16 Birth Club so far but have just had a baby (born March 2016), do please feel free to post and join in. They're a nice, friendly lot!

And to kick this thread off with a brilliant treat, we've got a lovely Purepotions gift bundle (see pic) to send to those of you who join this thread in the next week or so, so get posting!



Purepotions is the 'home of natural creams,ointment and oils'. Founded by a mum who wanted to find a safe, effective, natural moisturiser for her daughter's dry skin, Purepotions has now launched a Baby Skincare range, with products made from the simplest, kindest ingredients. Our MadeForMums bundle includes the Chamomile Baby Oil and the Lavender Nappy Salve, as well as baby-friendly salves from the Pure Potions' Rescue Range. You can find Purepotions products in Holland & Barrett stores or call 01273 623123 to find a stockist near you.