Forum home
›
Babies
›
Baby
Baby Nests and Baby Pods: do you have one? Come and tell us about it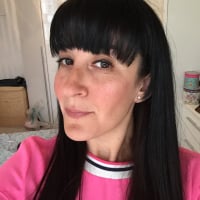 DanielleMFM
admin
Hi everyone,

We've noticed there's a new trend for putting your newborn to sleep in these baby nests or baby pods – and we want to know what you think of them.

Have you bought one? Or are you thinking about buying one? If so, which ones did you buy or do you like – and why? Do please feel free to post up pics of the ones you're talking about – that would be ace!

Also, if you have one, please tell us how you – and your baby – find it. Was it a good buy? What do you like – and dislike – about it? Anything you can tell us would be wonderful. And if you fancy posting a pic of them in their pod/nest, we'd love to see it!

Oh, and as a little thank you, we have some chocolate to send out to those who post on this thread.
Thank you all so much!