Forum home
›
Babies
›
Baby
Have you got a boy aged 8-12 months or 6? Fancy coming to London to take part in an experiment?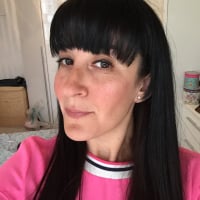 DanielleMFM
admin
Hi everyone,
Tomorrow, we're running a Big MadeForMums Toy Experiment (you've probably already heard about it from the email we sent out last week, looking for volunteers).
We've already got loads of volunteers (thank you!) but we're still looking for 2 baby boys aged between 8-12months and a 6 year old boy.
If you have one of those and you fancy a fun session, letting your child play with all sorts of toys (the children will be filmed as they play)  – and you're free tomorrow and able to come to Hammersmith in London – please do let us know by adding a reply to this thread.
We're giving every one of our toy experimenters a toy and goody bag to take away as a thank-you present.
If you can make it, please do add a reply to this thread and we'll get in touch with you right away.