Forum home
›
Babies
›
Baby
Tommee Tippee Perfect Prep machine: have you checked yours? Please share your pics with us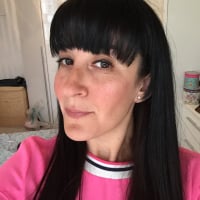 DanielleMFM
admin
Hello.
Many of you may have seen the recent news stories about people finding what they think is 'mould' in their Tommee Tippee Perfect Prep machine.
Obviously, we have no way of verifying that what people have found is actually mould, and we don't know how widespread the problem is or whether it's just a result of using the machine incorrectly.
But Tommee Tippee are taking all this very seriously, and want to hear from parents who have a Perfect Prep machine and may have found black deposits or any other kind of build up inside it.
We know that lots of you have a Perfect Prep machine (it's hugely recommended on this Chat forum and has great write-up in our Reviews), so we'd like to ask you to have a look at your machine (you'll need to take the front cover off) and see if you can see any black deposits or build up in yours.
Once you've had a look, please would you share a picture of your machine on this thread here – whether you find anything or not?
We'd love to get some kind of handle on how big this problem is­ if indeed it's a problem at all (we know at least one of you has already checked her machine and found nothing at all).
Thank you so much!
(We will of course pass on anything you show us, or tell us about, to Tommee Tippee. If you'd like to contact Tommee Tippee directly, you can call their Careline on 0500 979899.)