Forum home
›
Babies
›
Baby
Premature babies: should mums get longer maternity leave?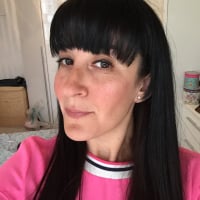 DanielleMFM
admin
Hello,

If your baby is born prematurely, maternity leave kicks in the day after your child is born. That's the same rule as it is for a mum whose baby is born at full-term, of course.

But for the mum of a preemie, this could mean that a significant number of your 52 weeks' leave is eaten up in hospital, where your baby may be in neonatal intensive care. Which obviously means you'll end up having a shorter time at home with your baby that you'd planned.

For this reason, The Smallest Things premature baby charity has been campaigning for maternity leave to be extended for parents with premature babies – and the government has just announced that it will be working on changing its guidance to employers on how to support employees who have premature babies and how to handle requests for extra time off.

We'd be really interested in what you think about all this.
Do you think mums who have premature babies should get a longer maternity leave, if they want it? Or perhaps you think it'd be a bit unfair that give one set of mums longer over work than others?
Please do let us know by posting a reply to this thread. We'd love to hear your views.