Forum home
›
Babies
›
Baby
When did your baby sleep through? Please do come and tell us over here.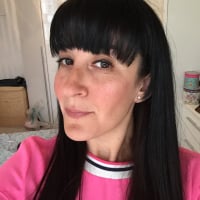 DanielleMFM
admin
Hi everyone,

We're wondering how old your baby was when they started to sleep through the night?

Not that it's a competition, of course! We know each baby is individual and starts to do things in their own time – and that ages for sleeping though vary hugely.
We've just asked around our office, and while one MFMer swears hers were all sleeping through at 3 months (hmm!), another says she ended up hiring a sleep trainer at 9 months because her baby was still waking every hour...

So, we thought it would be fascinating to ask you all when your baby slept through the night?
And also how you define 'through the night'. Do you mean 6pm to 6am? Or 10pm to 6am? Or what?
Please do let us know about when your baby started sleeping through the night (if he or she ever has!) by posting on this thread.
We're sure it will make fascinating reading for all of us – especially anyone's who's concerned that their their baby's sleeping habits aren't 'normal' …