Forum home
›
General Chat, Products & Comps
›
General chat
Ethans Birthday photos!!!
Ethan was very impressed with all his presents although Fireman Sam stuff was definately the favourite!!!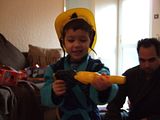 Ethan hugged Amber to say thankyou for his present!!
Ethan got a lot of role play toys and spent the whole morning playing, it was so cute!!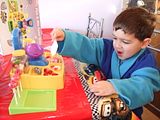 Lunch at Pizza hut!!!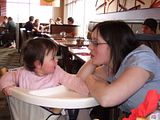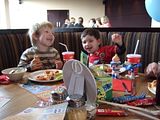 This is the Ethans practise cake i made for the party the one on the day WILL be better!!!
Oh sorry didn't mean to put on so many pics got a bit carried away!!