Forum home
›
Product Tests
›
Sponsored discussions
Tell Heinz about your weaning worries, experiences and funniest moments: win a £200 Amazon voucher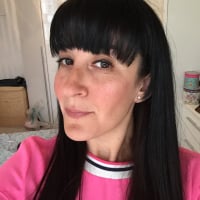 DanielleMFM
admin
Hello.

Heinz For Baby are partnering with MadeForMums to understand how you feel about the magical, messy process of weaning your baby.
We'd love you to share here your honest thoughts about how weaning is (or was) for you – the good, the bad, the joyous, the tough, the funny, and more.
And we'll be using your posts as inspiration for a selection of warm, honest, helpful weaning diaries we're curating with Heinz For Baby to share with other parents who are getting ready to wean.
So please post here how you feel about weaning your baby onto solids – whether you've yet to start, are just getting to grips with it or have come out the other side of the weaning journey. And you could win a £200 Amazon voucher for sharing!
To be in with a chance of winning, please post by scrolling to the text box at the bottom of this thread to tell us about your weaning worries, experiences and funniest moments. If you've started weaning, feel free to post pictures of your baby trying out new foods, too – Heinz For Baby would love that!
Everyone who posts (and answers the question fully) will be entered into a prize draw to win a £200 Amazon voucher. 
We'll keep this thread open until 30/09/19 and we'll announce the winners' names a few days later. 
This discussion is sponsored by Heinz. Please note that comments and pictures you post here may be used by Heinz For Baby in future marketing and advertising material. See full Ts & Cs here.
This discussion has been closed.