Forum home
›
Product Tests
›
Product tests
Fancy testing a Cubo Ai Smart Baby Monitor worth £289? £200 Amazon voucher up for grabs too!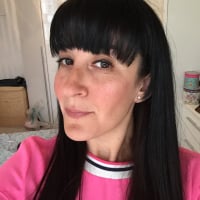 DanielleMFM
admin
Hello. 
We are looking for 10 parents or carers of babies/children from newborn to 3 years old who would like to join our latest MadeForMums product test, to test and keep a Cubo Ai Plus Smart Baby Monitor 3-Stand Set , worth £289. 
Cubo Ai says "Cubo Ai is a smart baby monitor that gets ahead of problems by sending real-time alerts. It features proactive AI face detection technology, so, should your baby's mouth or nose be accidentally covered while they're sleeping or they get stuck rolling over, you'll be instantly alerted and able to help your baby back to a safe position. The Cubo Ai also allows you to set Danger Area Alerts to detect if your little one is venturing a bit too far, helping you prevent your baby from climbing or falling out of their cot or getting out of their bed. The accompanying Cubo app also logs your baby's sleep patterns, with the past 18 hours all stored on video. Other features include a 1080p HD Night Vision professional-grade security camera lens, a 135° degree wide-angle view and night light, 2-way audio, temperature and humidity information. The 3-Stand Set comes complete with adaptive stand options which can be, safely attached to your cot, positioned on the floor, or placed on a shelf to overlook your nursery."
To be in with a chance of being a tester of the Cubo Ai, please add a reply on this thread (by scrolling to the text box at the bottom of the page), letting us know the following:
1. How old is your baby/child that would be using the Cubo Ai? Please let us know if you have more than one child at home, and their ages.
2. Please tell us why you are interested in testing this kind of monitor?
If you're chosen to be a tester, we'll send you a Cubo Ai Plus Smart Baby Monitor 3-Stand Set. Then we'll ask you to test it out, and give your feedback by answering a few simple questions and posting up some pictures, on a special (different) Product Tests feedback thread.
Everyone who leaves quality feedback (quality means answering all the questions fully and posting your pictures) and is part of this product test, will be entered into a draw to win the £200 Amazon voucher.
Note: Any comments and pictures you post on our Feedback thread may be used Cubo Ai in future advertising and marketing material. See full Ts&Cs here.
This discussion has been closed.