Forum home
›
Product Tests
›
Product tests
Fancy testing MAM baby feeding bottles? £200 Amazon voucher up for grabs!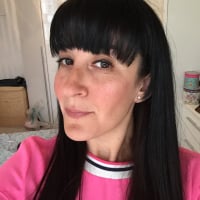 DanielleMFM
admin
Hello. 
We are looking for 10 parents or carers of babies aged 6 – 18 months old, who are already established bottle feeders to join this product test, to test and keep a selection of MAM bottles and teats, and provide your feedback.  
MAM says "The MAM Easy Start baby bottles are the only bottle on the market that self sterilises, in just 3 minutes, cutting the need for a separate steriliser. Our baby bottles feature a familiar feeling, SkinSoft textured silicone teat, which is accepted by 94%* of babies. Our unique vented bottle base helps to reduce colic by up to 80%**, and our bottles are extra easy to clean thanks to their wide openings. Naturally, they are made from BPA/BPS free materials and come in beautiful range of colours and designs. Our aftercare service team are here if you experience any difficulties using any of our products, because MAM cares about you and your baby".
To be in with a chance of being a tester of the MAM feeding bottles, please add a reply on this thread (by scrolling to the text box at the bottom of this page), letting us know the following 5 things:
1. What is your baby's age and date of birth? (This product test is strictly open to babies aged 6 -18 month only)
2. Please confirm that your baby is an established bottle feeder only.
3. Roughly how many bottles do you use in a 24 hour period?
4. Do you own a microwave?
5. Which brand of bottle do you currently use?
If you're chosen to be a tester, we'll send you a selection of MAM bottles and teats. Then we'll ask you to test them out and give your feedback by answering a few simple questions and posting up some pictures, on a special (different) Product Tests feedback thread.
Everyone who leaves quality feedback (quality means answering all the questions fully and posting your pictures) and is part of this product test, will be entered into a draw to win the £200 Amazon voucher.
* (Market research 2010-2020, tested with 1,572 babies)
** (Field study, Austria 2011, tested with 73 mothers of colicky babies/Market research, USA 2010, tested with 35 mothers of colicky babies.)
Note: Any comments and pictures you post on our Feedback thread may be used MAM in future marketing material. See full Ts&Cs here. 
This discussion has been closed.