Forum home
›
Archived Birth Clubs
›
Due in April 2016
The Due in April 2016 Big Birth Announcement thread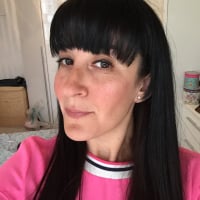 DanielleMFM
admin
Hello everyone!
Well Easter has been and gone, and some of you have had your babies ALREADY! Congratulations!
So here is a special thread for your birth announcements.
Please use it to tell us all about your labour and birth, and your first moments with your newborn – and we'll come and shower you with congratulations – and, courtesy of our friends at MAM, a free MAM Start Soother and MAM anti-colic bottle with patented Silk teat and innovative vented base. MAM tell us the anti-colic bottle also 'self-sterilises in 3 easy steps'.
Note: This thread is not meant as a replacement thread for the wonderful, long-running Due in April 2016 thread. We just thought it would be nice to have an extra thread running alongside, with all the birth news on it – and to have all the birth announcements all in one place to look back on in May and beyond.