Forum home
›
Archived Birth Clubs
›
Due in July 2016
The Due in July 2016 Big Birth Announcement Thread!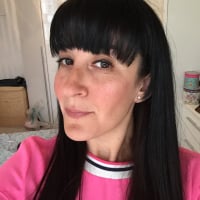 DanielleMFM
admin
Hello everyone!
Well it's very nearly July and we know those babies are on their way, so here is a special thread for your birth announcements. 
Please use it to tell us all about your labour and birth, and your first moments with your newborn, and we'll come and shower you with congratulations – and, courtesy of the folks at Babyboo* we've got a lovely BabyBoo Bandana Bib (see pic) to send to everyone who posts their story. (Go on, show us a pic too!)
Note: This thread is not meant as a replacement thread for the wonderful, long-running Due in July 2016 thread. We just thought it would be nice to have an extra thread running alongside, with all the birth news on it – and to have all the birth announcements all in one place to look back on in June and beyond.
*BabyBoo is an Irish website, run by 2 mums, selling bibs, hats and other baby products. These bandana bibs are fleece-lined, suitable for children with sensitive skin or eczema, and come in newborn size and 2 bigger sizes.