Forum home
›
General Chat, Products & Comps
›
General chat
My baby bump - pics!
I have finally popped and have a baby bump!
the first pic was taken on Tuesday at 18 + 3
the next one was taken yesterday at 18+5! I've gone gigantic in the space of two days!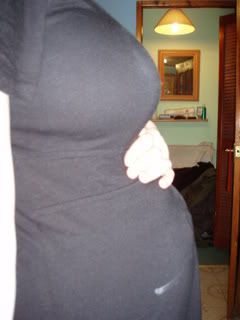 I know I've got a long way to go but I feel huge having grown so much so fast. I feel like a whale!
But I am very proud of my bump

I cannot stop rubbing it