Forum home
›
General Chat, Products & Comps
›
General chat
Scarlett Johansson says her baby didn't look as expected. Were you surprised by your baby's looks?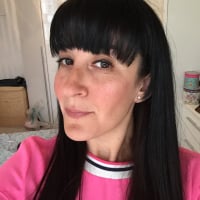 DanielleMFM
admin
Scarlett Johansson has apparently said her baby didn't look at all as she had expected - and this has got us thinking over at MFM HQ.
When you had your baby, did how he or she looked surprise you? Were you expecting him or her to look just like you or just like your partner - and he or she just didn't? Are you and your partner both brunette, yet you have a brilliant blonde baby? Maybe you're both blue eyed but have a brown-eyed baby? Or perhaps your baby is totally different-looking to their sibling?
Or does your baby look exactly as you expected?
Do tell us by posting on this thread. We'd love to know!