Forum home
›
General Chat
›
General chat
A smartwatch that teaches your 3-year-old to brush their teeth and do chores: genius idea or not?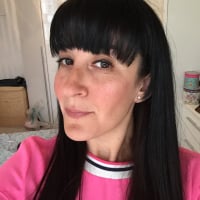 DanielleMFM
admin
Hi everyone
We've been reading about Octopus, a new smartwatch aimed at children as young as 3, that reminds your child with colourful icons that it's time to brush their teeth or get ready for bed – the idea being that you don't have to keep reminding your child yourself, and they start to learn about taking responsibility for daily tasks, even if they can't yet tell the time. 
The makers of the watch say it gives your child 'training wheels for good habits' – and you can programme the watch to give your child 'virtual rewards' for obeying the reminders.
The Octopus has, apparently, wowed parents in New Zealand, who have crowdfunded its development to the tune of £400,000.
But what do you think about the idea?
Would your child be more likely to want to brush their teeth if they had a smartwatch that told them to? Do you think it would make your life as a parent easier? Or would your child just ignore it? Or maybe even refuse to wear the watch at all?
Please do let us know what you think by posting a reply to this thread. We'd LOVE to hear your views on this one.