Forum home
›
General Chat
›
General chat
Do you have rules for your children about how long they can spend on devices?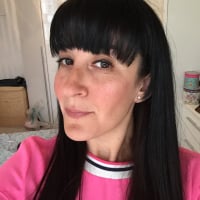 DanielleMFM
admin
Hi everyone,
We've just seen some research from broadcasting watchdog Ofcom saying that preschool children (under-5s) are spending, on average, over 4 hours a day in front of a screen (TV, tablet, YouTube etc).
Predictably, a fair number of 'parenting experts' are being quoted in the press today about how hugely worrying they think these findings are. 
But Ofcom says the vast majority of parents (of children aged 5 to 15) they spoke to really weren't that concerned about how much time their children spent watching TV – although about a third of them said were concerned about too much time spent on a tablet, smartphone or games console.
So, we want to know what you think – and what you do. 
Do you have rules for how long your child can spend watching telly? Or playing on a tablet or computer or games console? 
Or do you just go with the flow? 
If you do have rules, do please tell us what they are. We'd love to know.
Please do share your thoughts with us by adding a post to this thread. We really looking forward to hearing what you have to say.