Forum home
›
General Chat
›
General chat
Dressing up for Halloween? Share your costumes and pumpkins here - we have a prize to be won!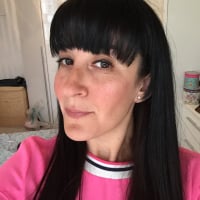 DanielleMFM
admin
Hi everyone,
It's Halloween and we want to know, have you carved a pumpkin and are your children dressing up? If so, please do come and share your pictures of your children in all their ghoulish glory, or post a pic of your pumpkin, and we'll give a lovely bundle of books as a prize to a randomly selected poster. 
Please do post your pictures by adding a reply to this thread! We can't wait to see them! 
And here's one of the MFM staffers pumpkins....