Forum home
›
General Chat, Products & Comps
›
General chat
My Little Superstar!!!
As Emmas already said, Ethan was a complete star yesterday and was the perfect pageboy!

It turned out he led completly on his own at the front with the bridesmaids behind the bride so i think it was an amazing thing for a little one to do
(proud mum)!! I have to say he looked terrified but did it beautifully then promptly ran to me demanding his helly babies (quite rightly)!!
Here's a photo of him in his suit!
The bride and groom, Suzy and Andy, both looked wonderful and extremely happy and the entire day was just so lovely!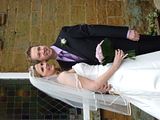 They'd put activities in each childs chair ready for lunch (colouring and cars for Ethan and stacker cups for Amber) which was a great idea! Ater dinner Gillan took Ethan for a drive to get him to nap (it took less than 2 minutes)! and ethan then promptly slept on the floor for over 1 1/2 hours!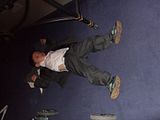 Amber happily went to sleep before 9 (late i know but quite good considering) so we were able to stay until 10:30 and had a fantastic time!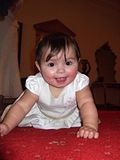 We're a bit shattered this morning and Ethans beside himself, he went to bed at nearly midnight and got up at 7:20 so we could be in for a fun day!!

ps, sorry for the essay and for showing off but i'm a very proud mummy!!!!