Forum home
›
Archived Birth Clubs
›
My baby was born in Jan 2012
Update from Eloise :)
Hi All
Not sure if anyone still comes in this group anymore, so wont ramble on too much in case I'm talking to Mr Nobody!! lol
So…. Eloise was diagnosed with Down Syndrome at 10 days old. Once over the shock (which was horrendous) I have now put all my energy into finding out and researching programmes and different learning methods.
Eloise was rolling from her back to tummy at 13 weeks and in the last couple of weeks has rolled from tummy to back. Eloise is nearly sitting unassisted and showing signs of wanting/starting to crawl. Eloise was 6 months last week!! J
I do have a programme of things I do with Eloise on a daily basis but most of it is structured through play so it hasn't over taken my life! I enjoy doing something positive for her and it's great to see such great results for a baby who is 'supposed to be delayed'!
I feel Down Syndrome is given such a bad name and so misunderstood. If anyone would like any info about Eloise's development, Down Syndrome or the programmes she follows please feel free to ask or message me privately. I am MORE than happy to help

If anyone reading this has or knows of a child with any developmental delay not just DS (Cerebral Palsy, Autism, ADHA, learning difficulties or developmental delay) have a look at the snow drop programme it is AMAZING! There is also a private face book group you can join and speak to other parents who are on the snowdrop programme (like Eloise) and have had great results.
I have posted a few photos of my little monkey. Eloise melts my heart everyday and im SO proud of her.
Hope everyone is doing ok and would love to hear how you are getting on 
Rachel and Eloise xxx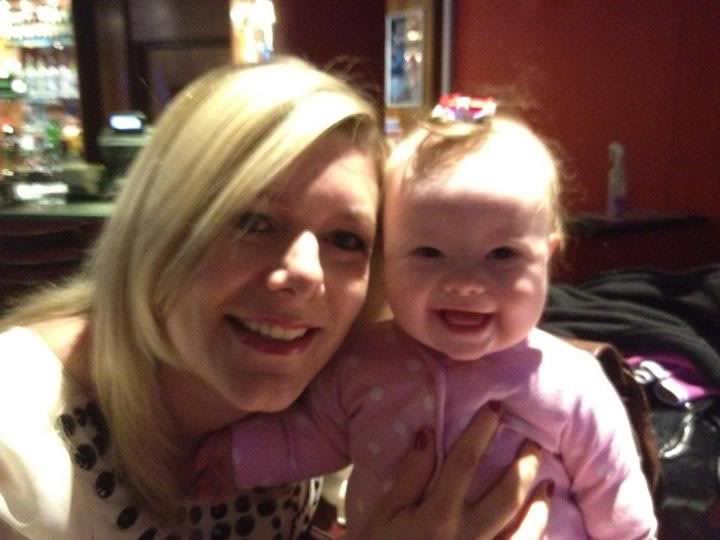 She has a serious 'Do' going on!! LOL xx