Forum home
›
Archived Birth Clubs
›
My baby was born in Sept 2011
How much poo can come from one baby??
Oh my goodness!! For the last 4 days Abby has had 1 poo a day but it just explodes EVERYWHERE

It's crazy. I took her to the doctors just to get checked but they say its normal. She is still her happy smiley self. She also has really dry skin still so we now have special moisturiser for her. The doctor doesn't want to say that it is eczema just yet but it is highly likely as her Daddy has it and I have asthma and they are linked.
I am just sat here watching her in her swing while Megan dances around her and Abby is smiling away, I still can't believe she is here and mine to keep. Its amazing. She is turning into a proper little person. I love how she lays in her cot cooing at her mobile or sitting in her swing smiling and cooing at the little cat rattle on it (she isn't fussed on the dog at the other side, not even sure she has ever noticed it
)
We have had half term this week so its been nice having Megan home with us. I love how she is with Abby, so maternal. We had a girly day out so she could spend her birthday money and I took her out for a meal, it was lovely. I did my first craft event today and loved it. Its nice doing things and making some pennies but still being home with the girls and seeing them grow up. We are very excited for Halloween and Christmas. Fill me in ladies, how have you all been?
A picture of Abby, been trying my best to get one of her smiling and this is the best so far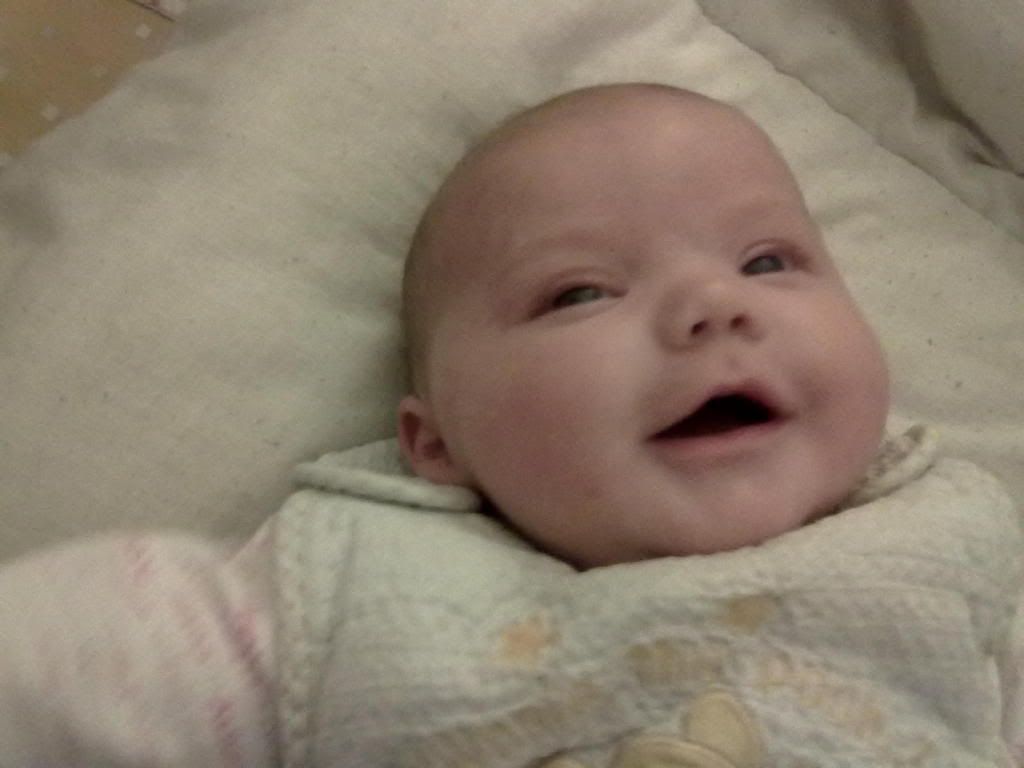 And Megan at her birthday day out