Forum home
›
Pregnancy
›
Pregnancy
Would you put your baby in a box?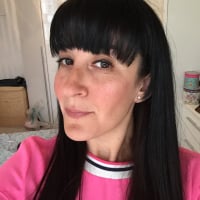 DanielleMFM
admin
Hi everyone,
We've just been to The Baby Show and spotted these rather interesting baby boxes.

The gist of them is this: instead of using al Moses basket or cot, you use this box instead! It's something they do in Finland, where all new mums are given a baby box (containing a whole bundle of baby kit) for free.

The cost of the baby boxes for sale in the UK starts at £50 (and goes up to about £150) and most boxes come with a mattress, a waterproof mattress cover and a fitted sheet.  

So bearing all of that mind, what do you think? Would you be interested in buying one of these instead of the traditional Moses basket or cot? Do let us know by posting on the thread below - we'd love to know your thoughts!