Forum home
›
Product Tests
›
Product tests
LEGO® DUPLO® Number Train product test: the feedback thread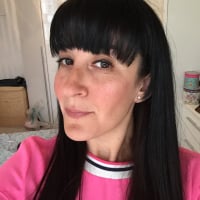 DanielleMFM
admin
Hello.
This is the feedback thread for those of you who are testing the LEGO® DUPLO® Number Train set for us as part of our latest MadeForMums product test.
(If you're testing the LEGO® DUPLO® Around the World Jungle set, please post your feedback on the separate feedback thread over here.)
You should all have received your LEGO® DUPLO® Number Train set by now, and have had a chance to test it out – and take a picture of your child playing with it.
So, please can you now give us your feedback on this thread by answering the following 4 questions:
1. How did your child get on with building the LEGO® DUPLO® Number Train? When you answer, please tell us how old your child is. 
2. Did your child enjoy playing with the finished set? Please post up the picture(s) of your child building it or playing with it (to upload a pic, click the little camera icon at the top right of the 'Add your reply' box)
3. What do you and your child like most about this LEGO® DUPLO® set?
4. Would you recommend it to a friend with a child the same age?
The LEGO® DUPLO® Number Train (pictured above) £12.99, has 31 pieces including 10 numbered bricks and 4 wagon bases, a figure and dog. It can be rebuilt into a tunnel, building, dog house and more.