Forum home
›
Product Tests
›
Product tests
Fancy testing Baby Dove Rich Moisture products? Sign up here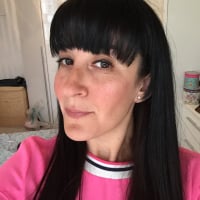 DanielleMFM
admin
Hello.
We are looking for 24 parents with a baby under the age of 2 years to join our latest MadeForMums product test, and try the new Baby Dove Rich Moisture range.
To be in with a chance of being a tester, you need to have a child aged between 0 and 2 years, and you need to add a reply on this thread, letting us know your child's age.
If you're chosen to be a tester, we'll send you 6 products from the Baby Dove Rich Moisture range, including Rich Moisture HTT Wash (200ml), Rich Moisture Lotion (200ml), Rich Moisture Shampoo (200ml), Rich Moisture Wipes (50pcs), Rich Moisture Nappy Cream (45g) and a Rich Moisture Bathing Bar, worth a total of £11.39, for you to try on your baby. 
And then we'll ask you to give your feedback by answering a few simple questions and posting up some pictures on a special (different) Product Tests feedback thread.
You will get to keep the Baby Dove Rich Moisture products after the product test – and everyone who leaves quality feedback will be entered into a draw to win the £100 shopping voucher.
The Baby Dove Rich Moisture Range, made with hypoallergenic formulae and fragrances, goes beyond mildness to keep your little one's delicate skin healthy and give your baby rich, moisturising tip-to-toe care.
This discussion has been closed.