Forum home
›
Product Tests
›
Product tests
Fancy testing a bundle of HiPP Organic jars? Sign up here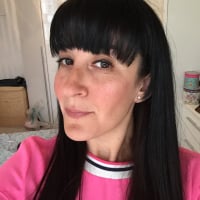 DanielleMFM
admin
Hello.
We are looking for 20 parents of babies aged between *5.5-7.5 months (babies born from March 29th 2017 to May 29th 2017), to join our latest MadeForMums product test and test out a selection of HiPP's Organic Jar range.
To be in with the chance of being a tester, please complete this short online form which will tell us how old your baby is, your address, and other relevant details we will need to send you these products, should you be selected.
Please post a reply to this thread when you have completed the survey. 
If you're chosen to be a tester, we'll send you a selection of 10 HiPP Organic jars for either 6 months old who are about to start weaning, or a selection a jars for your 7 month + baby to try. These jars have a lumpy texture, so we're looking for babies who are already established in weaning too.   
Then we'll ask you to give your feedback by answering a few simple questions and posting up some pictures on a special (different) Product Tests Feedback thread. Everyone who leaves quality feedback will be entered into a draw to win the £150 Love2Shop voucher.
HiPP Organic have over 60 years experience providing organic baby food and 60 nutritious organic jar recipes to choose from.
* PLEASE NOTE: it will take a week or two to organise this product test, so, in order to be able to test the baby food on babies who are 6 months old and ready to wean, we're recruiting babies who are just under 6 months right now. We are also recruiting babies who are 7 months old too, and have already started weaning.
This discussion has been closed.