Forum home
›
Product Tests
›
Product tests
HiPP Organic Jars product test: the feedback thread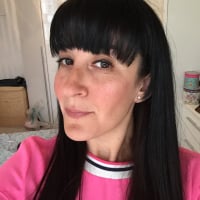 DanielleMFM
admin
Hello.

This is the feedback thread for those of you who are testing the HiPP Organic jars for us, as part of our latest MadeForMums product test.
You should have received your jars, or they're speeding their way to you right now! Do have fun with your baby testing out the variety of jars, and please do take some pictures of your baby, tasting the food.
Then, please give us your feedback on this thread by answering the following 4 questions:
1.What were your first thoughts of the jars when you saw them?
2. When you tried the jars, what did you think of them? Please tell us your thoughts on the smell, texture, look and taste; especially if you tasted some yourself!
3. Which flavours did your baby enjoy the most? Please upload a picture of your child eating one of the HiPP Organic meals with your answer. (To upload a pic, click the little camera icon at the top right of the 'Add your reply' box)
4. Having now tried these jars, would you recommend HiPP Organic Jars to a friend? 
Everyone who leaves quality feedback and answers all 4 of our questions and posts pictures (and is part of our product test) will be put into a draw to win a £150 Love2Shop voucher.
Thank you so much – and good luck!


HiPP Organic have over 60 years experience providing organic baby food and 60 nutritious organic jar recipes to choose from.