Forum home
›
Product Tests
›
Product tests
Fancy testing the OOKS app and personalised book? Sign up here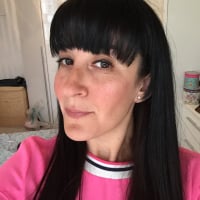 DanielleMFM
admin
Hello.
We are looking for 10 parents of children aged 5 to 9 years old, to join our latest MadeForMums product test  and to test out the OOKS app and personalised book.
To be in with a chance of being a tester, you need to have a child aged 5 to 9 years, and you need to add a reply on this thread, letting us know your child's name and age. You also need to have a smartphone or tablet, which you can operate the OOKS app on. 
If you're chosen to be a tester, we'll ask you download the OOKS app, have your child play with it, and create their own personalised OOKS book, worth £16.99, which will then be delivered to your home. 
Then we'll ask you to give your feedback by answering a few simple questions and posting up some pictures on a special (different) Product Tests Feedback thread. Everyone who leaves quality feedback will be entered into a draw to win the £200 John Lewis voucher and an OOKS book.
OOKS is a digital play experience that lets children become the author of their very own real world book.
This discussion has been closed.