Forum home
›
Product Tests
›
Product tests
OOKS app product test: the feedback thread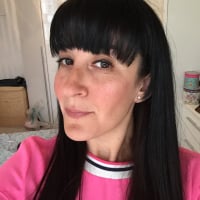 DanielleMFM
admin
Hello.

This is the feedback thread for those of you who are testing the OOKS app and OOKS book for us, as part of our latest MadeForMums product test.
You should have received an email with your instructions and app code to claim your free personalised OOKS book by now. Do have fun with your child playing with the app and creating your book, and please do take some pictures of your child, while they do this.
Please give us your feedback on this thread by answering the following 4 questions:
1. What does your child think of the OOKS app?
2. Tell us a bit about the story your child has created with the OOKS app and their OOKS character?
3. How does your child like their personalised OOKS book? Please upload a picture of your child playing with the OOKS app and/or reading their OOKS book. (To upload a pic, click the little camera icon at the top right of the 'Add your reply' box)
4. Would you recommend OOKS to a friend with a child the same age as yours?
Everyone who leaves quality feedback and answers all 4 of our questions and posts pictures (and is part of our product test) will be put into a draw to win a £200 John Lewis voucher and an OOKS book. 


Thank you so much – and good luck!
OOKS is a digital play experience that lets children become the author of their very own real world book.