Forum home
›
Product Tests
›
Product tests
Fifi & Friends product test: the feedback thread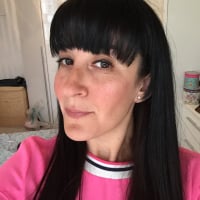 DanielleMFM
admin
Hello.

This is the feedback thread for those of you who are testing the Fifi & Friends baby and toddler skin care collection, as part of our latest MadeForMums product test.

Your products should be speeding their way to you right now! Do have fun testing out the range on your child and please also take some pictures of your child, just after using the Fifi & Friends products (please do protect your child's modesty if you're taking a pic in of them in the bath).
Please then give us your feedback on this thread by answering the following 4 questions:

1. What did you think of the Fifi & Friends products you received, at first sight?
2. When you used the products, how did your baby's skin OR hair feel afterwards? (If you tested only skincare products please just answer about them)
3. Of the products you tested, which one was your favourite – and why?
4. Would you recommend the Fifi & Friends collection to other mums and mums-to-be?
Everyone who leaves quality feedback and answers all 4 of our questions and posts pictures (and is part of our product test) will be put into a draw to win a £200 Amazon.


Fifi & Friends, believe that nature knows best when it comes to being kind to your child's skin. Suitable for even the most sensitive skin, the collection is filled with all the essentials for your little one's skin and hair needs.
This discussion has been closed.