Forum home
›
Product Tests
›
Product tests
Fancy testing a Zinc Flyte scooter worth £70? Sign up here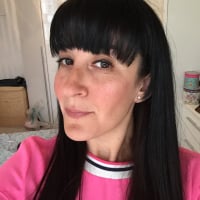 DanielleMFM
admin
Hello.

We are looking for 10 parents of children aged 4 to 8 years old, to join our latest MadeForMums product test, to test out a Zinc Flyte Midi scooter.

To be in with a chance of being a tester, you need to have a child aged 4 to 8 years old, and you need to add a reply on this thread, letting us know your child's age, sex and preferred style of case, which you can choose from here*.
If you're chosen to be a tester, we will send you a Zinc Flyte scooter worth £70. Then we'll ask you to give your feedback by answering a few simple questions and posting up some pictures on a special (different) Product Tests Feedback thread. Everyone who leaves quality feedback will be entered into a draw to win the £200 Amazon voucher.



Zinc created Flyte: a soft, squidgy, but sturdy suitcase scooter, to let kids travel in a fun way. The Zinc Flyte was born to make every trip an adventure. 
* Although we'll try to make sure you receive your design of choice, this may not be possible at time of product test
This discussion has been closed.