Forum home
›
Product Tests
›
Product tests
Fancy testing Lyclear treatment shampoo? Sign up here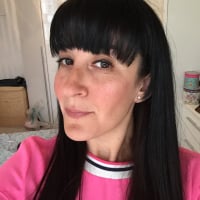 DanielleMFM
admin
Hello. 

We are looking for parents who have someone (or several someones!) in their family who currently has head lice/nits and who'd like to join our latest MadeForMums product test and test Lyclear's Treatment Shampoo. 

If your child hasn't got nits now, do bookmark this page because we'll be keeping this thread open for quite a while. So, if the nits arrive any time in the next few weeks, do please pop back and sign up!

To be in with a chance of being a tester, you need to add a reply on this thread, letting us know how many children and/or adults you will be treating (please note: all children taking part must be aged 2 years or older) and how long their hair is. 

If you're chosen as a tester, we'll get in touch super-fast (we know you won't want to hang about for the treatment!) and send you the Lyclear Treatment Shampoo, £14.99 for 200ml. Then we'll ask you to give your feedback by answering some questions on a special (different) Product Tests feedback thread. We'll also ask you to post up some pictures.
Everyone who leaves quality feedback will be entered into a draw to win a £200 Amazon voucher.
Lyclear Treatment Shampoo is clinically proven to kill up to 100% of headlice – and you can treat infested hair in 15 minutes, washing it at the same time. You simply check the hair first with the enclosed fine-toothed comb, apply the shampoo to dry hair, massaging from root to tip and paying particular attention to the neck and behind the ears. Leave on for 15 minutes, comb again, then wash and rinse.

Note: Any comments and pictures you post on our Feedback thread may be used by Lyclear in future marketing material. You should not use Lyclear Treatment Shampoo if you are allergic to any of the ingredients: Osmolone, foaming agents, conditioning agents, excipients, perfume, Faarnesol, Geraniol, Lemonene, Linalool. You should not use Lyclear Treatment Shampoo if you don't have head lice. See full Ts&Cs here. 
This discussion has been closed.