Forum home
›
Product Tests
›
Product tests
Fancy testing a CarGoSeat Group 3 Booster worth £54.99? £200 Amazon voucher up for grabs!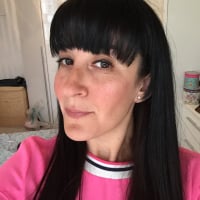 DanielleMFM
admin
Hello.

CarGoSeat is a brand new to market Group 3 (approx 6 yrs+), forward facing booster seat – perfect for holidays, taxi journeys or as a 'second seat' for grandparents, carers and friends' cars, that will fit into a vehicle. The people at CarGoSeat say "Taking the stress out of travel! In a few simple steps, the CarGoSeat booster transforms easily into a lightweight wheeled case with pull-along handle, helping kids to feel all grown up and available in four bright colours"
We are looking for 10 parents of children aged approximately 6 to 11 years old (your child must weigh 22kg to 36kg and be 125cm or taller), to join our latest MadeForMums product test to test and keep a CarGoSeat booster, worth £54.99. 
To be in with a chance of being a tester, you need to add a reply on this thread, letting us know your child's age, weight and height, plus your choice of car seat colour: blue, green, pink or purple.
If you're chosen to be a tester, we'll send you a CarGoSeat. Then we'll ask you to test it out, and give your feedback by answering a few simple questions and posting up some pictures, on a special (different) Product Tests feedback thread. 
Everyone who leaves quality feedback (quality means answering all the questions fully and posting your pictures) and is part of this product test, will be entered into a draw to win the £200 Amazon voucher.
Note: Any comments and pictures you post on our Feedback thread may be used in future advertising and marketing material by CarGoSeat. See full Ts & Cs here.
This discussion has been closed.