Forum home
›
Product Tests
›
Product tests
Is your baby prone to dry skin or eczema? Signup to try HappySkin base layer clothes: £200 voucher!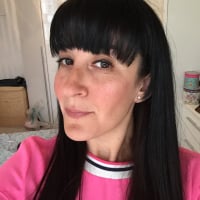 DanielleMFM
admin
Hello. 
We are looking for 15 parents or carers of 6 to 9 month-old babies with dry, sensitive or eczema-prone skin to join our latest MadeForMums product test, to test and keep a HappySkin infant bodysuit with fold away mitts and a sleepsuit worth in total £34, and provide us with your feedback. 
HappySkin base layer clothing, which should be worn next to the skin, is specifically designed for babies who have dry, sensitive skin or mild to moderate eczema. 
The people at HappySkin say their base layer range "aids in the repair and protection of children's skin, allowing the dry and damaged skin to be soothed, repaired and protected. The innovative HappySkin base layers incorporate a unique polymer technology (DreamSkin), which has been available on prescription for over a decade but is now available for everyone."
To be in with a chance of being a tester, you need to complete this short questionnaire which should take no longer than 3 minutes, and then add a reply on this thread, letting us know you've signed up.
If you're chosen to be a tester, we'll send you a HappySkin baby bodysuit with fold away mitts and a sleepsuit. Then we'll ask you to test out them out on a daily basis, over a 2-week period, and give your feedback by answering a few simple questions and posting up some pictures, on a special (different) Product Tests feedback thread.
Everyone who leaves quality feedback (quality means answering all the questions fully and posting your pictures) and is part of this product test, will be entered into a draw to win the £200 Amazon voucher.
Note: Any comments and pictures you post on our Feedback thread may be used HappySkin in future advertising and marketing material. See full Ts&Cs here.
This discussion has been closed.