Forum home
›
Product Tests
›
Product tests
Maxi-Cosi Mica 360° Car Seat: the feedback review thread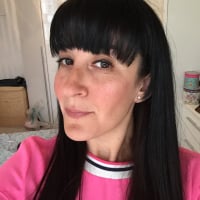 DanielleMFM
admin
Hello. 

This is the feedback thread for those of you who are testing the Maxi-Cosi Mica car seat as part of our latest MadeForMums product test.
Please give us your feedback on this thread by answering the following 5 questions and providing your pictures:
Everyone who leaves quality feedback by answering all 5 questions and providing pictures (and is part of our product test) will be entered into a draw to win the £200 Amazon voucher.
Feedback Questions 
1. What did you think of the Maxi-Cosi Mica car seat when it arrived? 
2. How did you find installing and using the Maxi-Cosi Mica car seat into your car?
3. How did you find the 360° rotation function of the seat? (To upload a pic, click the little picture icon above the 'Add Your Comment' box).
4. How comfortable do you think your baby/child found the Maxi-Cosi Mica car seat?
5. Would you recommend the Maxi-Cosi Mica car seat to other parents and carers? 
Thank you for providing your feedback and good luck. 
Note: Any comments and pictures you post on our Feedback thread may be used  in future advertising and marketing material by Maxi-Cosi. See full Ts&Cs here.

This discussion has been closed.