Forum home
›
Product Tests
›
Product tests
Fancy testing Napolina Passata Sauce? £300 Amazon voucher up for grabs! Sign up here!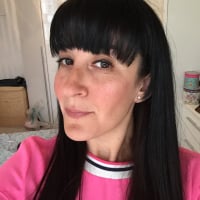 DanielleMFM
admin
Hello. 
We are looking for 20 parents or carers to join our latest MadeForMums product test, to try two types of Napolina Passata Sauce, out of these three varieties: red chilli and olive oil, tomato and vegetables, or tomato and herbs, and provide us with your feedback.
Napolina says "Our tasty passata sauces, contain 100% natural ingredients, with no e-numbers. They don't contain any added sugar or salt and they also count as one of your five a day veggies, making them very family friendly, and especially brilliant for a quick and convenient meal. Plus, our passata sauce also comes in 4 different varieties: Italian Tomato, Garlic and basil, Italian Tomato, red chilli and olive oil, Italian Tomato and vegetables, and Italian tomato and herbs, so there's something for everyone."
To be in with a chance of being a tester, you need to add a reply to this thread (please scroll to the text box at the bottom of this page), telling us:
1. How many people are in your household and their age range (ie 45 to 4 years).
2. Your preferred choice of sauces*, in preferential order from these three varieties: red chilli and olive oil, tomato and vegetables, and tomato and herbs.
If you're chosen to be a tester, we'll send you two jars of Napolina Passata Sauce (RRP £1.50 for 430g), to make two meals with. Then we'll ask you to give your feedback by answering a few simple questions on a special (different) Product Tests Feedback thread and to post some pictures of your meals.  
Everyone who leaves quality feedback (quality means answering all the questions fully and posting your pictures) and is part of this product test, will be entered into a draw to win the £300 Amazon voucher.
*Please note we will endeavour to provide you with your choice of sauces, but can not guarantee this. 
Note: Any comments and pictures you post on our Feedback thread may be used by Napolina in future advertising and marketing material. See full Ts&Cs here.
This discussion has been closed.