Forum home
›
Product Tests
›
Product tests
Winalot's Meaty Chunks in Jelly dog food pouches: the feedback review thread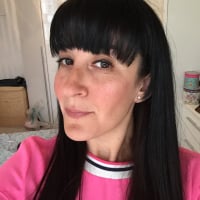 DanielleMFM
admin
Hello. 

This is the feedback thread for those of you who are testing the Winalot's Meaty Chunks in Jelly dog food pouches as part of our latest MadeForMums product test.
Please give us your feedback on this thread by answering the following 5 questions and providing your pictures of your dog.
Everyone who leaves quality feedback by answering all 5 questions and providing pictures (and is part of our product test) will be entered into a draw to win the £300 Amazon voucher.
Feedback Questions
1. What did you think of the Winalot Meaty Chunks in Jelly Pouches dog food upon receiving it?
2. Please tell us how your dog responded to the Winalot dog food?
3. Please share with us a picture of your dog eating the Winalot dog food. (To upload a picture, press the little 'attach image' button in the textbox toolbar)
4. At £9.50 for a box of 40 x 100g pouches of food, do you think this is good value for money?
5. Would you recommend the Winalot Meaty Chunks in Jelly Pouches to other dog owners?
Thank you for providing your feedback and good luck.

Note: We may request to share your feedback comments and images with Nestle, the owners of the Winalot, for their future advertising and marketing material. See full Ts&Cs here.
This discussion has been closed.