Forum home
›
Product Tests
›
Product tests
Fancy testing Winalot Senior (7+) dog food pouches? £200 Amazon voucher prize!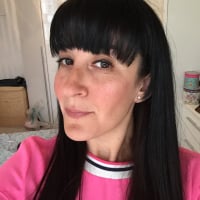 DanielleMFM
admin
Hello. 
We are looking for 10 senior dog owners (your dog should be age 7 + years) to join our latest MadeForMums product test to try Winalot Meaty Chunks Senior food pouches.
Winalot says "Our Winalot Senior (7+) Dog Food Pouches have been designed for dogs aged 7+, and specifically formulated to help support the health of older dogs. The pouches are easy to serve, made using natural ingredients, and they also help to support digestion and a shiny coat, so your pet can continue to enjoy a full and active lifestyle as they get older."
To be in with a chance of being a tester, we need you to complete a short survey about your senior dog, which should take no longer than 3 minutes, so we can make sure your dog is eligible to take part. You can find the survey here. 
Once you have completed the survey, please post on this thread to let us know.
If you're chosen to be a tester, we'll send you a box of (£3.25 for 12 x 100g pouches) Winalot Senior (7+) dog food for your dog to try. Then we'll ask you to give your feedback by answering a few simple questions on a special (different) Product Tests Feedback thread and to post a picture of your senior dog trying it.
Everyone who leaves quality feedback (quality means answering all the questions fully and posting your pictures) and is part of this product test, will be entered into a draw to win the £200 Amazon voucher.
Signup for this product test will close on Tuesday 14th June. 
Note: Please note, if your dog is selected, we may request to share your feedback comments and images with Nestle, the owners of the Winalot, for their future advertising and marketing material. See full Ts&Cs here. 
This discussion has been closed.