Forum home
›
General Chat
›
Products & best buys
Head lice treatments: like to try some products for us? Read on for out how to sign up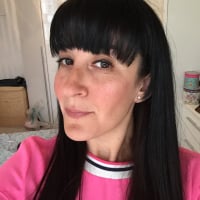 DanielleMFM
admin
Hello.

Perhaps not our most glamorous product test, but we're looking to test out some lice treatments for our Reviews section on MadeForMums, and so we are setting up this thread to recruit testers.

If you have a child who is prone to catching lice (we know some kids seem to suffer more than others – one MFM staffer has one of these children!) we would like to send you a lice treatment, to have ready and waiting to treat, and then we would ask you to answer some questions after the event.

To signup to be in with a chance of testing a lice treatment for us, please post the age of your child/children on this thread. We're looking for around 20-30 testers, so please do spread the word if you know other parents of kids who also seem prone to lice.
You will also need to take this 2-min survey which asks for a few other details.
Any questions, please do leave them on this thread and we'll do our best to answer them.

Yes, that is an actual lice combed out from one of MFM staffers kids hair this week. Hateful little critters.