Forum home
›
Toddlers & older children
›
Schoolchildren
Teacher issues report for parents' bad behaviour! Are you guilty of these 'crimes'?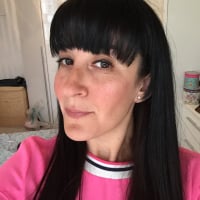 DanielleMFM
admin
If you have a child in primary school, the likelihood is their school report would have made its way you to in the past couple of weeks. Whether your child was a star pupil or a troublesome terror, one anonymous primary school teacher has taken it upon him/herself to write a brilliant school report for PARENTS (which you can read here).
The bad behaviour noted by the teacher includes:
- Kids reading books (hurrah), but unfortunately the wrong ones (oh) - such as Stephen King novels or footballer Steven Gerrard's memoir, which includes some very colourful moments
- Do we read all the notes the school send home? Apparently we should, as it's not unusual for a child to be stranded at the school gates during an inset day or turning up in uniform on MUFTI day….
- Making a complaint to school? You might end up on a wall of shame in the staffroom if your grammar and spelling isn't correct, as this teacher points out, that's what happens at their school.
- Children as young as six using racist terms, which, um, they've supposedly learned at home.
- Semi-naked dads turning up to collect their children - at least without their tops on!
While some of the points the teacher makes are funny, and we've all made the odd faux pas, have you been guilty of any of these 'bad behaviours'? Please do let us know!