Forum home
›
Talk To Us
›
Site questions & suggestions
Testers needed: can you help us judge entries in the MadeForMums Awards? Sign up here!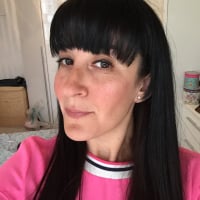 DanielleMFM
admin
Hi everyone,
We're just getting ready for the MadeForMum Awards 2017 and we're looking for some peeps to help us judge some of the categories.
We're specifically looking for pregnant women, breastfeeding mums, bottle-feeding mums, and mums of babies under a year.
If you're chosen to be a judge, we'll send you some products, ask you to test them out and answer some questions – and then you get to keep the products afterwards.
If you fall into any of these categories we have listed and would like to help us out, please add a post to this thread and tell us which category you fall into, when your baby's due (if you're pregnant), and how old your children are.
Thank you, and fingers crossed!