Forum home
›
Talk To Us
›
Site questions & suggestions
Lovely/funny/difficult/amazing TTC, pregnancy and parenting stories: have you got one to share?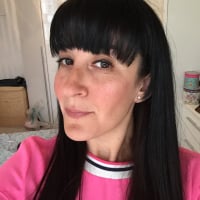 DanielleMFM
admin
Hi everyone
Every day, we're amazed, amused and touched by the things you post on our forum. So many of you have experiences of trying for a baby, being pregnant, giving birth or adjusting to life as a mum that have made us laugh, cry, gasp, applaud – sometimes all at once!
So much so, in fact, that we'd like to gather some of them together in articles we can share on the rest of our site – so other mums and mums-to-be can read them and laugh/cry/gasp/applaud too.
If you'd had an unusual/interesting/difficult/funny TTC, pregnancy or parenting experience that you'd like to share, please do let us know.
Maybe you've had a real struggle conceiving but got a positive almost as you gave up trying? Maybe you've finally had a baby after a series of miscarriages? Maybe you've got into labour somewhere unusual? Or given birth to a boy when you were expecting a girl?
Or maybe you've got another tale to tell?
If you'd like to share an experience like this with us, please do post a reply on this thread – just a sentence or two about your experience will do, and then we'll get in touch to find out more.
Thanks so much!