Forum home
›
Talk To Us
›
Site questions & suggestions
Can't post your pic? Here's how to compress it so it will upload UPDATED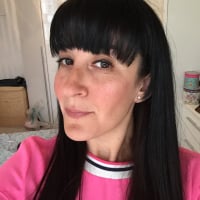 DanielleMFM
admin
**Updated 24 April**Just to let you all know, you no longer need to compress your images to post them on the forum - it's all now done automatically. Hooray!  
Hi everyone. 
If you'd like to post your pictures on the forum, for the time being you're going to need to compress the picture first as we have a 500kb picture limit.
(We're sorry about this - it's a temporary issue, we should have fixed soon)
This is how to make your images smaller. 
Go to:
https://imageresize.org/
1. Press the green button 'Choose an image to Resize'
2. Select an image from your camera roll/photo gallery
3. Scroll down to number 2, Image Size,
select 75% smaller
. 
4. Scroll down and click the blue button, 'Save & Download Image'.
5. Scroll down again and click the blue 'Download Image' button. 
You're now ready to post it. 

Any problems please let us know by posting a reply to this thread.