Forum home
›
Talk To Us
›
Site questions & suggestions
Want THREE chances to win a Samsung Galaxy Tab? Check out the Heinz Weaning Diaries here, for your chance to win!
https://tinyurl.com/schgkxh
Baby aged 4 to 9 months? Sign them up to star in a video weaning diary: £100 to win!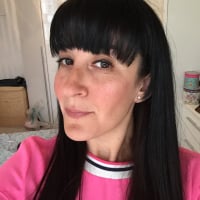 DanielleMFM
admin
Hello.
We're looking for families with young babies (aged 4* to 9 months) to share their weaning experiences in a series of video diaries, as part of a partnership between MadeForMums and Heinz For Baby.
You may be starting to think about weaning or you may have been doing it for a few weeks: as long as your baby is aged 4 to 9 months, you'll be eligible to apply. And for everyone who applies, there's a chance to win a £100 voucher!
If you're selected to take part, you'll be recording your honest feeding experiences to share with parents across the UK. And we think your different experiences could really help other parents who are going through all the ups and downs of weaning, too. 
If you'd like to be considered, please just click through and fill out your details on our recruitment survey.
(And if you'd like to add a post to this thread telling us you've filled out the survey, that would be grand – it'll help us keep track of who's applied.)
*Note: We're asking for sign up from people with babies aged from 4 months because it will take a few weeks to select our diarists; we won't be expecting anyone to wean their baby before the WHO recommended age of 6 months
This discussion has been closed.