Forum home
›
Product Tests
›
Site questions & suggestions
Home Testers needed: can you help us judge products in the MadeForMums Awards 2021?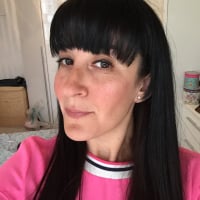 DanielleMFM
admin
Hi everyone, 

We're just getting ready for the MadeForMums Awards 2021 and we're looking for home testers to help us judge some of the categories: everything from wipes to buggies to car seats!
To sign up please complete this in-depth survey. We use this survey to best match you or your baby/child to products we have for testing and then come and let us know you've signed up by posting a reply to this thread. If you complete the survey fully, you'll also be entered to win a Cybex buggy worth £600! 
If you're chosen to be a tester, we'll send you a product (sometimes more than one product) which could be anything from a buggy to a bra to nappies, ask you to test them out and answer some questions, and then you get to keep the products afterwards. We're afraid you can not request which products you want to test.




If you are chosen to be a tester, we will email you directly in a few weeks time.
If you have any questions, please feel free to post them on this thread. 
Good luck! 
This discussion has been closed.