Forum home
›
Product Tests
›
Sponsored discussions
What does your child's dream bedroom look like? Tell Dulux for your chance to win £500 B&Q vouchers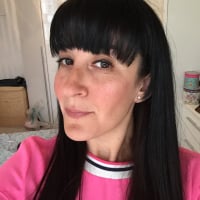 DanielleMFM
admin
Hello. How would your child like his or her bedroom to look? Dulux would love to know – and you could win £500 in B&Q vouchers for telling us!
According to Dulux research, only a quarter of us parents consult or involve our child when it comes to decorating our child's bedroom – but kids say they'd love to be involved, with 92% saying they'd spend more time playing or doing homework in their bedroom if they'd helped decorate it.
To inspire parents and kids everywhere, Dulux have created a special Kids Bedroom site, complete with step-by-step YouTube decorating videos, featuring Dulux's super-tough and washable Endurance paint range. And, for your child, Dulux has created a downloadable Kids' Bedroom Summer Holiday Workbook, full of fun activities and decorating inspiration. 
Dulux would love you to talk to your child and then tell us, here on this thread, how old your child is and how your child would like his or her bedroom to look. What colours would the walls be? What would the overall theme be? Please tell us why!
And, if you or your child would like some inspiration, do have a peek at Dulux's brilliant Kids Bedroom Tool.
Please tell us as much as possible about how your child would like to decorate her or his room: Dulux would love to hear all about your child (don't forget to say how old he or she is) and why he or she picked the look he or she did. And if your child would like to draw a picture of their dream bedroom, please do post it up too; the folks at Dulux would LOVE that! 
Everyone who posts about how their child would like their bedroom to look will be entered into a draw to win £500 B&Q vouchers. We'll also choose 2 runner-up prizes, each of £250 in B&Q vouchers.
We'll keep this thread open until 10am on September 1st, and we'll announce the winner's name on September 8th.
This discussion is sponsored by Dulux. Please note that comments and pictures you post here may be used by Dulux in future marketing material. 

This discussion has been closed.