Forum home
›
Product Tests
›
Sponsored discussions
Tell TOMY Toomies about the games you play with your child – toys to win!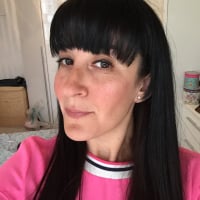 DanielleMFM
admin
Hello.

TOMY toys are all about fun and laughter and the toys in TOMY's new Toomies range – with their quirky characters and giggly surprises – really dial up the joy of play.
TOMY Toomies would really like to hear about the fun times you share with your child, laughing together as you play – and you could win a TOMY Toomies toy bundle, worth £100, for telling them!

All you need to do is post on this thread about the games you and your child play together that make you both laugh with joy.

Do feel free to post up a picture of you and your child laughing and playing together: TOMY Toomies would love that, and if you post a picture as well as post about the games you play, we will enter you into the prize draw twice!
Everyone who posts about playing and laughing with their child will be entered into a prize draw to win a £100 TOMY Toomies toy bundle, including Mr Shop Bot, Sort n Pop UFO, Bubble Blast Train, Sandy the Sea Lion and Foam Cone Factory Toy (see more details here). And if you post a picture, too, you'll be entered into the prize draw twice. 
We'll keep this thread open until Friday 1st September 2017, and we'll announce the winner's name on Wednesday 6th September. 
This discussion is sponsored by TOMY Toomies. Terms & conditions apply. Please note that comments and pictures you post here may be used by TOMY Toomies in future marketing material. 
This discussion has been closed.