Forum home
›
Product Tests
›
Sponsored discussions
Best advice you've had from your parents? Tell Legal & General: voucher to be won!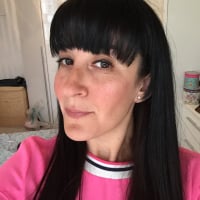 DanielleMFM
admin
Hello.
As adults, we're given lots of advice from all sorts of people and so many different sources. And it's our job, to be forever a parent, and to remember the best advice handed down to us from our parents, then passing it on to our children
Legal & General would like to know what is the best piece of advice you've ever had from your parents? Is this the same advice you'd pass on to your own children? If not, what piece of advice do you want to make sure you give your children?
And you could win a £150 voucher for telling us!

Everyone who posts on this thread to tell us about the best advice you've ever had from your parents, and the advice you would pass on to your children too, will be entered into a prize draw to win a £150 shopping voucher. 
We'll keep this thread open until 12/10/17, and we'll announce the winner's name on this thread a few days later.
This discussion is sponsored by Legal & General, the financial services company. You can read more about Legal & General Life Insurance here. Please note that any comments you post here may be used by Legal & General in future marketing material.  
This discussion has been closed.