Forum home
›
Product Tests
›
Sponsored discussions
Weaning your baby on to solid food: share your best tips with HiPP Organic. Voucher to win!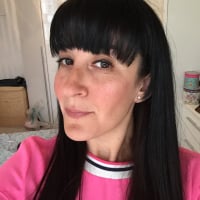 DanielleMFM
admin
Hello.

Did you know, HiPP Organic are the only organic range of jarred baby food in the UK? They have 60 nutritious recipes in a variety of jars, for those all important first tastes, for when you decide to start weaning, to lumpy, textured food.
HiPP Organic would like you to give us your best weaning advice. From the tips on how to start on solid food, right through to transitioning to lumpier textures and savoury tastes - and you could win a £150 Love2Shop voucher for telling them!

All you need to do is post on this thread your best weaning tips or advice. Do feel free to post up a picture of your child eating too: HiPP Organic would love that, and if you do post a picture, we will enter you into the prize draw twice!

Everyone who posts their weaning tips and advice will be entered into a prize draw to win a £150 Love2Shop voucher, with picture entries being entered twice.

We'll keep this thread open until 13th December 2017, and we'll announce the winner's name a few days later.

This discussion is sponsored by HiPP Organic. Terms & conditions apply. Please note that comments and pictures you post here may be used by HiPP in future marketing material. 
This discussion has been closed.