Forum home
›
Product Tests
›
Sponsored discussions
Tell Hobbycraft which craft kit would keep your child happy – and why: you could win £200 voucher!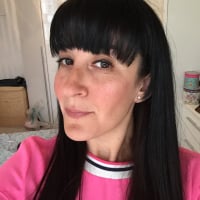 DanielleMFM
admin
Hello.

This summer, why not keep the kids busy and take them to one of dozens of Hobbycraft's Kids' Craft Workshops for your mini-makers, taking place across their 93 stores nationwide.

Another way of entertaining your children, during the long summer break, is by trying out one of Hobbycraft's amazing kids' craft activity kits; with dozens of different ones from £1!

Hobbycraft would love you to take a look at look at their selection of kids' craft activity kits and tell them which of these kits would your child love - and why they would love it - and you could win a £200 shopping voucher for telling them! You can see all of the kits here. 

All you need to do it post on this thread, which of the kids' craft activity kits your child would love, and why they would love it. Everyone who posts their chosen activity kit and reason why their child would love it, will be entered into a prize draw to win a £200 Amazon voucher!

We'll keep this thread open until 14th September 2018, and we'll announce the winner's name a few days later.
Hobbycraft has the largest range of arts and crafts in the UK, with everything you need for art, knit and stitch, papercraft, baking and more!
This discussion has been closed.