Forum home
›
Product Tests
›
Sponsored discussions
How have you changed your home since you became pregnant and/or had children?  Tell Carpetright!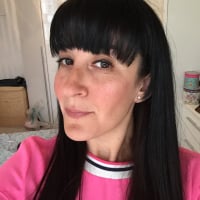 DanielleMFM
admin
Hello.

Once children loom large in your life, you realise you need to change your home to suit them – whether that's decorating a nursery, making space for a playroom or creating a magical kids' bedroom.

Carpetright, the flooring specialists where you can find a huge range of carpets, luxury vinyl tiles, laminate, engineered wood, rugs and artificial grass – and get great advice as well as a quality measuring and fitting service – wants to know all about how you have changed your home since you got pregnant and/or had children. And you could win £200 Amazon vouchers for telling us!
To be in with a chance of winning, please post on this thread to tell us what you've changed in your home, why you decided to change it – AND how you managed it. Please detail the changes you've made – including flooring, paint, wallpaper and furniture – and describe how you feel about what you've achieved. Do feel free to post pictures of finished room (maybe with the 'before' pic too, if you have it) – Carpetright would absolutely love that!
We're looking forward to reading about some really great decorating and renovating stories – and what a difference they've made to your family life!

Everyone who posts (and answers the question fully) will be entered into a prize draw to win the £200 Amazon vouchers.

We'll keep this thread open until 22/10/18, and we'll announce the winner's name a few days later.
This discussion is sponsored by Carpetright, the firm that believes our floors are the canvas upon which life happens. Please note that comments and pictures you post here may be used by Carpetright in future marketing material.
This discussion has been closed.